FRETBOARD BIOLOGY offers optional private instruction referrals to seasoned professional instructors selected by Joe Elliott. Each instructor has many years of experience teaching the FRETBOARD BIOLOGY curriculum at the college level in both the classroom and in private lessons.
The information you provide below helps us match you with the best instructor for your background and interests. All of our instructors are indpendant instructors and are not employees of FRETBOARD BIOLOGY. For this reason, setting up your lesson dates and times and payment arrangements will be made directly with the instructor. The cost for private lessons is $30 for a 30 minute lesson and $50 for a 60 minute lesson.
To get started fill out the form below  and click "Let's Do It!"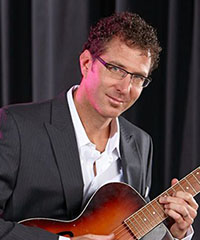 After being musically educated at the Universities of Minnesota, University of Wisconsin, and North Texas, Chris taught at UWSP, UW-Marathon Center, the Wausau Conservatory of Music, Inver Hills Community College, MacPhail Center for Music, and McNally Smith College of Music, where he worked for nearly 20 years.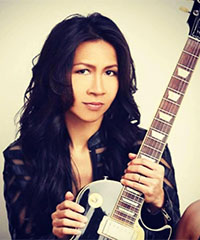 Jojo Draven holds a bachelor's degree in music performance from Musicians Institute in Hollywood, CA. She was the lead guitarist for Shrapnel Records' all-female metal band Phantom Blue, co-founder and first guitarist for The Iron Maidens, live guitarist for Blue Man Group, and Resident Guitarist and Programmer for illusionist Criss Angel's The Supernaturalists. She is also actively working as a film composer.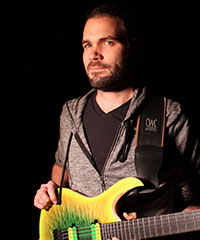 Mike Salow graduated with honors from McNally Smith College of Music receiving a B.M. in guitar performance with a music business minor. Mike joined the McNally Smith guitar department as an instructor where he worked for the next five years. Mike is currently teaching instrumental music at St. Paul Conservatory of Performing Artists.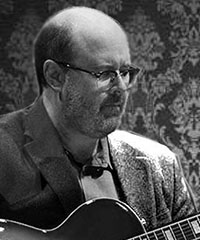 Tim Lyles is a guitarist and instructor in the Minneapolis/St. Paul area and a former member of the Guitar Department at McNally Smith College of Music. He studied at Berklee College of Music in Boston and earned his undergraduate degree from the University of Memphis in Music and Media. He holds a master's degree in Guitar Performance from McNally Smith.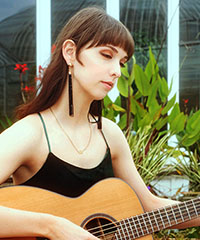 Liz holds a Bachelor of Music degree in Guitar Performance from McNally Smith College of Music and a degree in Music Occupations from Milwaukee Area Technical College. She currently teaches privately and is a former instructor for Saint Paul Public Schools Community Education. Liz is endorsed by the acoustic guitar luthier House Guitars from Ontario, Canada.
Brian has a degree in music from Chico State University, and is a graduate from Guitar Institute of Technology. He was a core faculty member in the guitar program at McNally Smith College of Music and currently lives in California where he leads the Brian Metreyeon Band.