If you are serious about improving your guitar playing, there is simply no other program like FRETBOARD BIOLOGY. This is the only program that combines all the benefits of a structured professional guitar program with the low cost and convenience of self-learning.
The Knowledge without the College
This is not just a collection of thousands of random guitar videos. This is a full academic curriculum that has been used by thousands of guitar students in the top music programs in the world.
This program goes deep into several important topics, such as theory, technique, fretboard logic, improvisation, rhythm guitar, chart reading and writing, money maker licks, and practice routines.
This is the first program of its kind that allows you to go through advanced academic training on guitar while working at your own pace.
• Eight Levels of Instruction
The core Fretboard Biology program is divided into eight levels, and the information in each level is approximately equal to one semester of a college program.
• The Right Stuff in the Right Order
You will start from the beginning and be guided through everything you need to know and in the right order. The fastest way to become a great guitar player is through an organized and methodical program.
• Fill the Gaps in Your Knowledge
Fill the gaps in your knowledge and skills that keep you from progressing. Break through your plateaus and learn what you need to know to take your guitar playing to the next level.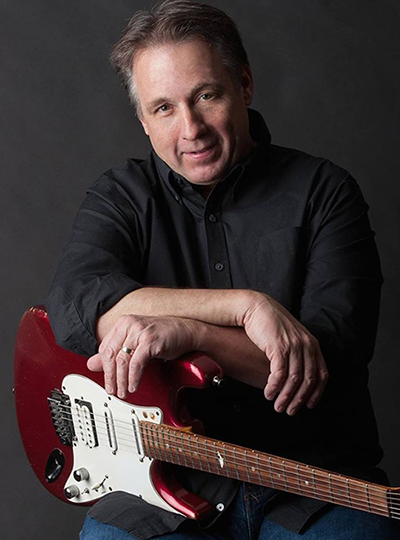 Guitarist / Composer / Educator
Joe Elliott is an American guitarist, author, composer and music educator, and is the creator of the Fretboard Biology program. He was the Director of Education and Vice President at Musicians Institute in Hollywood, headed the Guitar Department at McNally Smith College of Music, is the CEO and Director of Education for Music Biology, Inc., and is the author of several instructional books for guitar.
What Others Are Saying about Fretboard Biology